Your Charlotte Dentist – Dr. Chris Bowman, DDS
Hello, and thank you for visiting the website of Advanced Dentistry of Charlotte. I am Dr. Chris Bowman, DDS, PA.
As a dentist in Charlotte NC, I've been studying and practicing dental care for awhile now, and I've discovered something interesting. The foundation of successful dentistry isn't protocol or procedure. At the very core of a healthy mouth is a relationship of trust and respect between patient and dentist.
I'd like to take a few moments to show you how I've built that relationship with my patients.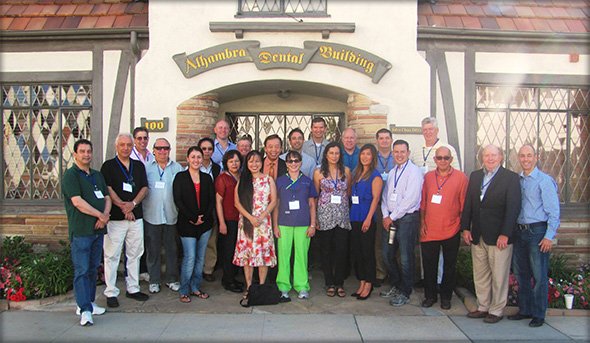 Knowledge. I am a 1990 graduate of the University of North Carolina in Chapel Hill. My educational background in dentistry started with a degree from UNC's School of Dentistry in 1994, but it certainly didn't end there. My commitment to providing the best dental care as a Charlotte dentist led me to train under some of the best educational leaders, learning techniques like sedation, gum disease therapy, and snoring/sleep apnea treatment, not found in most general dentistry practices.
I maintain membership with a number of dental associations and take many hours of continuing education each year to stay abreast of this fast-changing profession.
Associations and memberships:
6-Month Smiles Instructor and Mentor
PAC Live Hands On Training
KOIS training
Pete Dawson
2 DOCS courses
Sleep apnea courses
Member of AACD
Member of American Society of Dental Sleep Medicine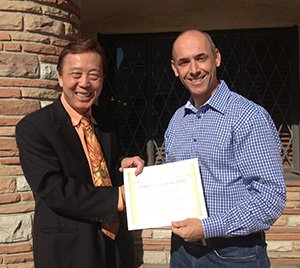 Experience. All the book learning in the world can't take the place of hands-on clinical experience. Throughout my training and career, I've embraced opportunities to handle real life dental situations. That's allowed me to understand how dentistry impacts so many important aspects of patients' lives.
I found that teaching helped me gain additional experience. I served in several post-graduate teaching positions, and I continue on that path as a clinical instructor for Six Month Smiles.
Every patient's situation is different. I enjoy sharing technical knowledge in a down-to-earth, understandable manner. That puts you in a good position to make informed decision about dental care that fit your goals, lifestyle, budget, and schedule.
Commonality. I grew up in Asheville and I've lived in Charlotte with my family since 1994. You and I might run into one another on the golf course, soccer field, or at church. This unity with the community gives me a great deal of respect for the wonderful people of Charlotte.
My patients are my friends and neighbors – my extended family. I couldn't face my reflection in the mirror if I didn't give them my best every day, fairly, honestly, and compassionately.
Now you know a little more about the man behind the white jacket. I'd really like to get to know you, also. Call your Charlotte dentist, Dr. Chris Bowman at 704-337-8070 to become a patient if you are in need of gum surgery or if you experiencing exposed roots. Let's start building a relationship of care and trust that will have you smiling.
For a complete list of dental services offered by our amazing Charlotte dentist team, visit our main dental website today!